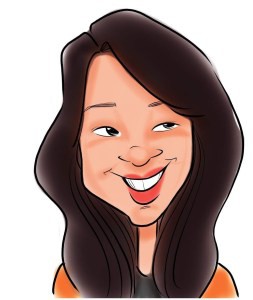 I'm a multimedia journalist, social media manager and online producer originally from California. My reporting background includes general news, with a focus on arts & culture and education. I've covered local news on both coasts — from NYC to the Bay Area. My online work has appeared in places such as The New York Times Upfront (Scholastic), The Hechinger Report, Frommer's, The Huffington Post, Mic, Fusion and EdSource.
I'm currently a social producer at AJ+, the digital, social media branch of Al Jazeera targeted at engaging and empowering young people who are passionate about world issues. I am on Twitter constantly covering the latest news for our highly engaged millenial audience. I am also the manager for the #ImFrom series, where members of our audience share personal stories on how they respond to the question, "Where are you from?"
I was the first social media and engagement specialist at EdSource, a nonprofit organization consisting of California's largest education reporting team. I pushed digital initiatives, including leading the social media plan and developing creative multimedia ways to present news and information, such as developing a stop-motion video on sexual education in the state. I followed social and web analytics and adjusted my work accordingly, and exceeded traffic expectations on a monthly basis.
I've also managed social media for companies including Frommers.com and Henley Media Group in London. At Henley Media, I promoted National Family Week in the U.K. via social media, online forums and updating website content. I also edited magazine copy and other promotional materials.
I graduated from Columbia University Graduate School of Journalism, where I did my honors thesis on PBS children's programming adapting to the 21st century through advanced technology. I covered Hurricane Sandy and an in-depth investigative feature on the murder of a beloved Harlem nun. Prior to Columbia, I attended UC Davis, where I majored in English (double emphasis in creative writing and critical theory) and minored in film studies.
I am looking for freelance writing and reporting opportunities, and social media consulting.
Contact me at tiffjlew@gmail.com